help for ukraine berlin
instagram: @helpforukraineberlin
the aim of the project is to offer immediate help to the ukrainian population staying in Ukraine after the start of the war between russia an ukraine. 
Starting from Rasthof AVUS in Berlin, at least two trucks per day were laoded with relief supplies like food and medication.
The fearless truck drivers went on a one-way route from a safe stay in germany to an unkown future in their home country.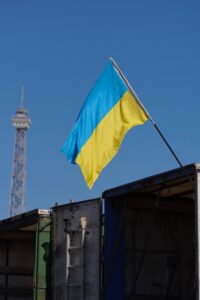 donate to support our work
we are grateful for all the donations we get and direct them immeditaley towards projects that need help.
If you also want to support us please send your donations to:
EMWA Foundation gGmbH
IBAN: DE81100500000191154750
BIC: BELADEBEXXX